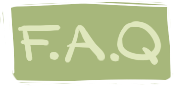 commission works are closed! read FAQ.

mini update starts here! I made a raspberry tea, sat down and went through all the b-day wishes C: this is a moment for a *supersizedgrouphug* filled with awesomness! thank you all, stay inspired and keep to inspire! mini update ends here c:

---

previous journal entry:

hi! :] a long overdue addition I'd say, finally, thank you! remember all these moments when you went wrong with whatever you wrote down in the comments section? *I do*. also the comment feature sounds like a nice addition, I think it's nice to shed more light on input with more investment in it while not making others feel less meaningful ( even the shortest comment which radiates of happiness and excitement can do a lot for the artist and that is not a minor aspect ).

so, how do you feel about it? LINK


on the other note; lately I may seem to be less active ( lots of work! ), but I'm still up to making more tutorials, recorded speedpaints and more c: *doesreadalltherequests*. as for goodies, I actually may come up with t-shirts featuring my painted artworks!

a big thank you to all the super supportive and nice people here on dA, you are da best (you actually are), you all know who you are *hug* ...I probably llamafied you already ;D