Journal Entry:
Wed Jan 1, 2014, 4:06 AM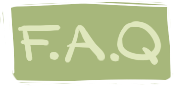 commission works are closed! read FAQ.

it does feel like a new chapter has began doesn't it? like a new adventure is about to come! *runs of down the hill like a hobbit on adventure wiii, stumbles, rolls down and lands on da face* ;D as for resolutions I wouldn't really put them down on a sheet of paper but rather let things happen as it feels right ( plus a random lazyness doesn't contribute to it much ). what I will try is to come up with are more recorded speedpaints and interesting tutorials ( and actually make a solid FAQ section! currently it's a mess. done! ).
otherwise stay inspired and creative becouse art really is a one magical thing to share. happy New Year, have a good one! *titan-sized-grouphug* :]
p.s. must do soemthing about my old not cool looking journal skin -_-
p.p.s. I edited this journal like 5 times becouse of grammar mistakes. not the greatest start as of yet lol
Watching: attack on titans
Playing: knock the can!